In our previous post, we looked at how to use paid channels to drive traffic to your accounting practice website. This post will focus on how your firm can utilise inbound marketing techniques to drive traffic, get leads and retain customers.
Marketing Your Firm
When someone wants information on a certain topic, they often go straight to a search engine (Google, Bing or Yahoo) and type in a few keywords that describe what they are looking for. The results from a search query could lead a person to a website, a blog post or a video among other things. These results point that person directly to the content they are looking for or need.
If you want your business or office to be easily found online, then inbound marketing is the best way to do that. Inbound marketing has been used by many companies and firms around the world to widen their reach.
If you have an accounting practice or financial advisory firm, an effective inbound marketing strategy can help your business increase website visits, quantify solid leads and position your business directly in front of the audience you want to reach.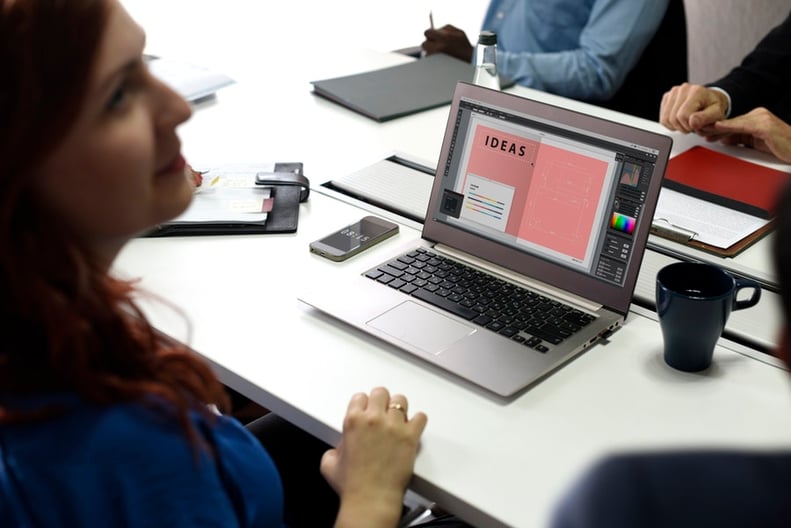 Inbound Marketing Vs Outbound Marketing?
Unfortunately, many financial firms are still marketing their services the old way. This type of marketing is usually called outbound marketing.
Outbound marketing is a traditional method of marketing to attract potential customers. It is also an outdated practice that fails to utilise personalisation and optimisation which are important for today's customer audience.
Examples of outbound marketing include:
Advertisements on TV, radio and print.
Advertising at trade shows and seminars.
Sending snail mail and catalogues.
Making cold calls.
Advertising on billboards or posters.
These methods can cost a lot of money and the return on investment is much lower as compared to inbound marketing.
According to HubSpot partner agency Vital:
45% of direct mail never gets opened - sending mail is not a great solution for reaching a wide audience.
200 million in the US are registered on the national Do Not Call Registry - and the rest probably don't want to be cold called.
85% of people do not pay attention to commercials - TV advertising can be expensive, so this is just money down the drain.
84% of people aged 25-35 are likely to click out of a blog or website with too much advertising - get to know their website behaviour and only present ads when it makes sense to.
Simply put, outbound marketing pushes products or services onto potential customers. It is interruption-based marketing; find a medium or platform with a large following and periodically interrupt that following with non-related ads. This works the same way as TV and radio ads that you see and hear every day (but probably don't pay much attention to).
Inbound marketing on the other hand, focuses on creating quality and relevant content (articles, videos, audio, eBooks, whitepapers and others) that attract people towards your business or product. By executing best practices in an inbound marketing strategy and aligning content with the interests and behaviours of a target audience, your business will naturally attract inbound traffic that you can you can convert, close and delight.
Since inbound marketing content is often shared or promoted on blogs and on social media, it can have a wider reach through word-of-mouth (or sharing), which in turn will have a long-term effect on prospects by reaching them on different social channels.
Old content can also attract more leads over time as the site ranking of your website or blog site goes up. This will give your firm fresh leads without spending so much time and effort on creating new content every week. However, this doesn't mean that you can only rely on old content. As Microsoft boss Bill Gates once said, "content is king". Inbound marketing relies heavily on fresh, relevant and consistently useful content to work.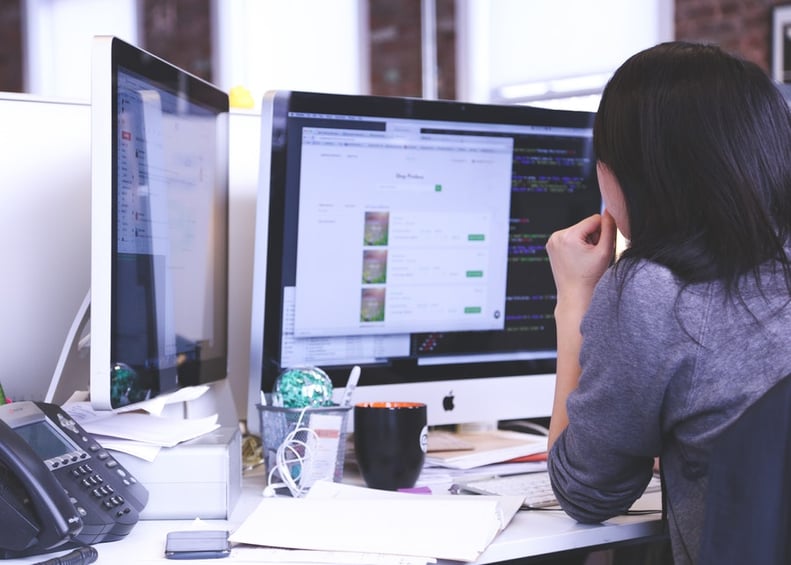 How Can Inbound Marketing Help Your Financial Advisory Firm?
For many financial advisory firms, referrals and word-of-mouth remains an effective way of attracting and increasing the number of prospects looking for professional advice. Some offices are so used to this way of operating that they don't believe in having an online presence at all. This is a wasted opportunity.
By taking advantage of inbound marketing, advisory firms, accountants and marketing managers can tap into prospects that will respond to your call to action. Since the internet is at the forefront of almost every industry and niche, people have become more educated and engaged with the "sales" process. Different choices will be made by a prospect before they make their final decision to pay for the services of a financial advisory firm.
With inbound marketing, advisory firms will find that they are spending valuable time with possible clients who are already engaged since these prospects have read an article, watched a video, downloaded an eBook or a white paper and already have an idea of what they are getting into.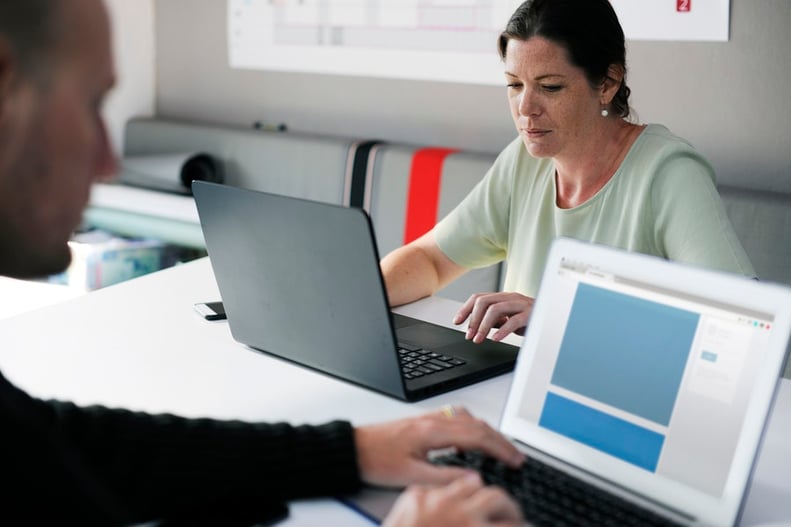 How Can Your Financial Advisory Firm Utilise Inbound Marketing?
Your firm will need a website or blog site for inbound marketing to work. According to HubSpot, using the Inbound Methodology is the best way to turn strangers into loyal customers and effective promoters of your business.
The method includes four stages:
Attract
Convert
Close
Delight.
Attract
Attraction is the stage where you attract strangers to your site by way of relevant content at the right time.
Blogging. This is where inbound marketing starts and is the best way to attract prospects to your website. You must create relevant, useful and educational content that speaks to your prospects or potential clients. The content should also answer their questions and provide solutions to their issues.
Content strategy. Identify the common problems your customers have before they pay for your services and solutions. Turn these problems into search engine queries. Use tools like SEO (Search Engine Optimisation) to ensure your firm shows up in search results when people search for answers to their problems.
Social media. This is the easiest one to have since most people have social media accounts like Facebook, Twitter, YouTube or Instagram. This also allows your firm to share valuable information and have real-time engagement with possible clients. Social media accounts can also help to add a human touch to your firm. People like to talk to real people rather than receiving automated emails when they need help.
Convert
This is the stage where you convert your visitors into leads. Start a conversation through messages, forms, or meetings. After getting in touch, answer all their questions and provide relevant content that is both interesting and educational to your possible leads.
Forms. Visitors can fill out forms and submit their information. Only ask them for relevant information that they would be willing to give up in exchange for some relevant, exclusive content or a limited time webinar session, for example.
Messages. You can chat with your visitors and make this a natural part of attracting potential clients. You can do a live chat or a private message at the right time when they're most engaged.
Meetings. If you want to close a deal, meet with your potential client. Host a video call, a phone call or possible meet them in person if appropriate. Engage with them and win a new client.
CRM (Customer Relationship Management). Having all your data stored in one place will help make the management of clients much easier. Keep track of interactions and plan on how to delight them in the future.
Close
This is the stage where you have already attracted visitors and converted the right leads. Now you need to turn them into customers.
Pipeline management. How well are your marketing and sales teams working together with the inbound approach? Identify issues and optimise for better service for customers. Lead nurturing. Each lead that you've acquired should be nurtured based on their issues, lifestyle or interests. Adapt and continue to provide them with relevant content.
Emails. A series of emails focused on educational, relevant and useful content can build trust with your possible clients and help them in their decision to go with your service over the competition.
Predictive lead scoring. As your clientele grow and your firm generates more leads, give priority to the most qualified leads (the ones that are the best fit for your business and most likely to convert).
Delight
Inbound marketing is about giving the best experience to your clients. They are expecting big things from your services as an advisory firm or a financial advisory professional. Let their interaction with your office be a delightful one because your clients will stay with you longer, refer you to their friends and family and will be happy to spread the word about your services.
Customer success. Your clients could be your most loyal followers, with the ability to share their good experiences and get you more clients.
Smart content. Smart calls to action present your prospects and clients with different options or offers based on their persona and financial advice needs.
Conversions. Every conversation is important, thus tracking all your social conversations will matter. Be mindful of the questions, comments, likes and dislikes of your visitors or clients and make sure that you get to provide relevant content and all the help they need.
Inbound marketing is the best tool to increase awareness about your financial advisory services. This methodology can also help financial advisors develop and nurture long-term relationships with potential clients. Inbound marketing is about going that extra step to ensure customers are getting exactly what they need and want from your firm.